The World's Most Beautiful
Music...
This Side of Heaven
(and maybe the next)... :)
Will you be there?
How you can know for sure...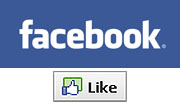 Like us on Facebook!
Click to join
BeautifulInstrumentalsandVocals.

Questions? Comments?
Email us!




Beautiful QEZ is a service of
Pass The Word Broadcasting.


Who We Are...Why We're Here...and How We Got Here...


Beautiful QEZ (WQEZ-DB) began as a dream almost three decades ago and came to fruition on December 1, 2011.

During the 1960's and 1970's, many markets across the country enjoyed the luxury of having not only one beautiful music station, but many times...two, three or more stations from which to choose. However, beginning in the early 1980's, many of these stations began to slowly move away from the format.

In late 1982, the remaining beautiful music station in Birmingham, Alabama, WQEZ at 96.5 on the FM dial, began the process of its sale from Magic City Communications to Capitol Broadcasting. Capitol announced that once the sale gained FCC approval, WQEZ would and end its longtime beautiful music/easy listening format it had in place for over 21 years (9 years as WQEZ and 12 years prior as WCRT-FM). The call letters would change to WMJJ, the format would change to adult contemporary, and the station would henceforth be known as "Magic 96".

The pending format change drew the ire of many of WQEZ's listeners, given the station was the only remaining beautiful music outlet in Birmingham. Loyal listeners began to contact the local TV stations and newspapers as well as the radio station itself to voice their displeasure with Capitol's decision. However, listener protests fell on deaf ears, and on December 27, 1982, WQEZ "Stereo 96" gave way to WMJJ, leaving easy listening and beautiful music listeners in Birmingham, little, if any, options for hearing their music.

At 14 years of age, I hadn't really given the format change much thought, but I was intrigued as to why the outcry regarding the format change was so great. In the following few months, I began listening to beautiful music and big band sounds and developed a love for it. Soon afterward, it wasn't unusual to find me tucked away in my bedroom listening to the music, and many times, taking beautiful music tracks and recording them together. Ironically, I did have a few, short recordings of WQEZ during its beautiful music days; these were made before I developed an interest in the music. Many times I would take the station jingles and intersperse them between the music, programming a WQEZ of my own. (Yes, I was a weird child, lol).

Over the next few years, I didn't have many options to listen to beautiful music over the radio...at least in my area. Once a year, my family and I would travel to the Alabama Gulf Coast. Once I was there, I would always find it fascinating that there were not only one, but two, beautiful music stations in the area: WLPR in Mobile (96.1) and WMEZ (94.1) in nearby Pensacola, FL. I would always make it a point to listen to those two stations whenever we would vacation there. Those stations followed suit of many of the other beautiful music stations across the country, leaving the beautiful music format, in 1987 and 1998, respectively.

Over the years, my interest in the format had waned quite a bit. I began listening to the music again about 4 or 5 years ago and have since "reclaimed" my love for the music. Beautiful music is now, for all intents and purposes, gone from the radio airwaves, but its listeners have not gone anywhere. Fortunately, we now have the internet as a source to listen to our music. Beautiful QEZ is a reflection of that trend and is a tribute to the station which defined easy listening for Birmingham. I sincerely hope that Beautiful QEZ brings you as much enjoyment as it did for me to bring it to you (and program it for you, too). WQEZ may be gone from the Birmingham airwaves, but with the advent of this station...maybe in some small way...Birmingham's easy listeners will be reunited with the music they love...and bring others along throughout the world. In May, 2012, Beautiful QEZ became a member of the National Association of Digital Broadcasters (NAdB) and was issued the call sign WQEZ-DB.

Thanks for listening to Birmingham's new WQEZ. All day...all night...all weekend...all nice. And always......Beautiful Music.







Listen to our live stream!




Debut of WQEZ Digital Radio:







Aircheck of WQEZ "Stereo 96 FM" (1982):