The World's Most Beautiful
Music...
This Side of Heaven
(and maybe the next)... :)
Will you be there?
How you can know for sure...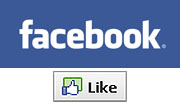 Like us on Facebook!
Click to join
BeautifulInstrumentalsandVocals.

Questions? Comments?
Email us!




Beautiful QEZ is a service of
Pass The Word Broadcasting.






Birmingham's WQEZ is your escape from the hectic world outside. When you want to kick back...slow down and re-lax...there's just one thing to do. Turn on your soft spot...WQEZ waits for you!









****We're mobile!
Take WQEZ with you wherever you go! Just look for us under "WQEZ" in the TuneIn app.

Beautiful QEZ is not affiliated or owned with WQEZ-FM Glen Arbor/Traverse City, MI. If you're looking for the "Easy 95.5, WQEZ-FM" website or online stream, please click here.




Who We Are...Why We're Here...and How We Got Here... :)
History of Birmingham's WQEZ-FM "Stereo 96"




What actually is Beautiful Music??





WQEZ Digital Radio is a member of the National Association of Digital Broadcasters (NAdB) and has been assigned the call letters WQEZ-DB by the Internet Radio Uniform Callsign (IRUC), station ID# 14699082, with studios located in Calera, Alabama.
We have all your favorite instrumental arrangements from artists such as: