The World's Most Beautiful
Music...
This Side of Heaven
(and maybe the next)... :)
Will you be there?
How you can know for sure...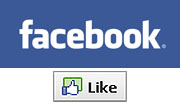 Like us on Facebook!
Click to join
BeautifulInstrumentalsandVocals.

Questions? Comments?
Email us!




Beautiful QEZ is a service of
Pass The Word Broadcasting.




We would like to extend a warm welcome to the displaced SiriusXM ESCAPE listeners! We're glad you're here! Thanks for listening to WQEZ!
Birmingham's WQEZ is your escape from the hectic world outside. When you want to kick back...slow down and re-lax...there's just one thing to do. Turn on your soft spot...WQEZ waits for you!









****We're mobile!
Take WQEZ with you wherever you go! Just look for us under "WQEZ" in the TuneIn app.

Beautiful QEZ is not affiliated or owned with WQEZ-FM Glen Arbor/Traverse City, MI. If you're looking for the "Easy 95.5, WQEZ-FM" website or online stream, please click here.




Who We Are...Why We're Here...and How We Got Here... :)
History of Birmingham's WQEZ-FM "Stereo 96"




What actually is Beautiful Music??





WQEZ Digital Radio is a member of the National Association of Digital Broadcasters (NAdB) and has been assigned the call letters WQEZ-DB by the Internet Radio Uniform Callsign (IRUC), station ID# 14699082, with studios located in Calera, Alabama.





We have all your favorite instrumental arrangements from artists such as: